How to stake your Terra (LUNA)
# Published 29 January 2021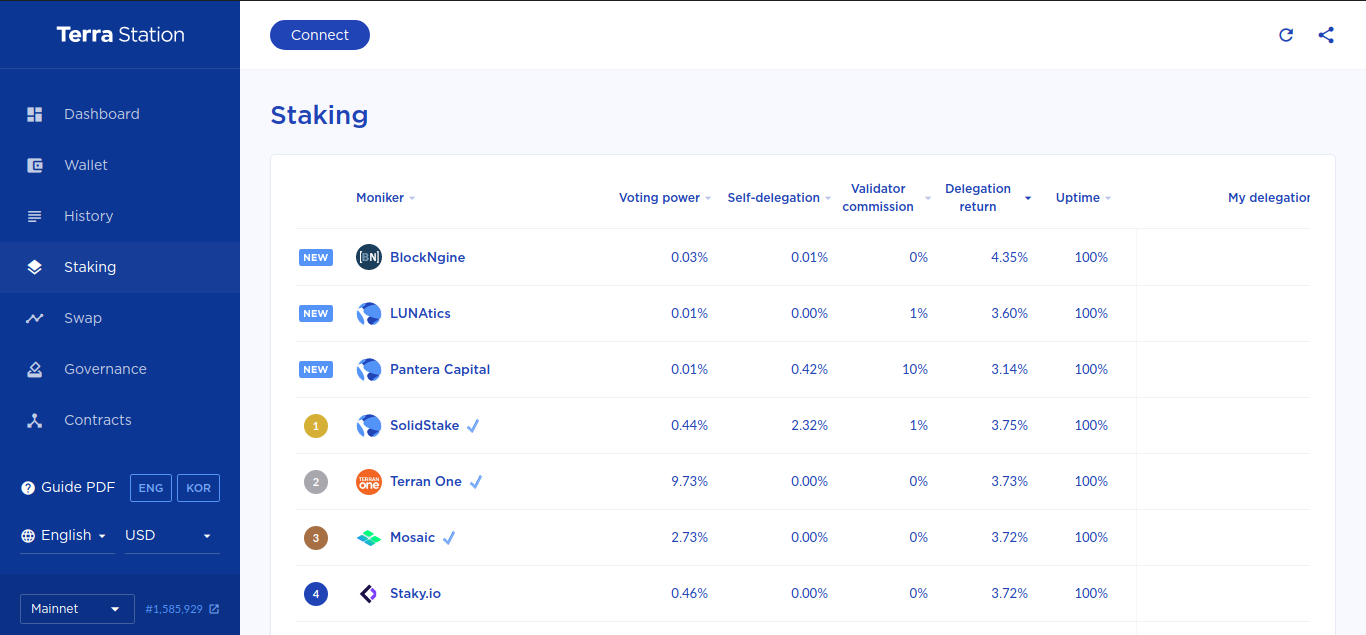 Logging Into the Terra Station Desktop Wallet
First, you will need to install Terra Station from the Terra.Money website and create a new wallet. For this tutorial, we will create a new account, but if you already have a wallet, you can also import it using your seed phrase.
To create an account, you need to choose an Account Name, a password, and, as usual, back up your seed phrase safely and securely.
Once this is done, click next, and your wallet will be created. You will see all the stuff you can do with Terra Station, such as delegate, receive or send Luna.
Once You Are Logged Into the Terra Station Wallet
Head over to the AutoStake Validator page.
Click on the blue Delegate button in the upper right hand corner of the screen to open the delegate lightbox modal. Enter an amount of Luna to delegate. Make sure the address in the to field is: terravaloper1f2t96sz9hnwsqnneux6v28xfgn07pkxjduvwjz
Click Next on the Delegate screen, Next on the Confirmation screen, enter your Terra Station password, and click Submit.