How to AutoStake rewards
# Published 28 August 2022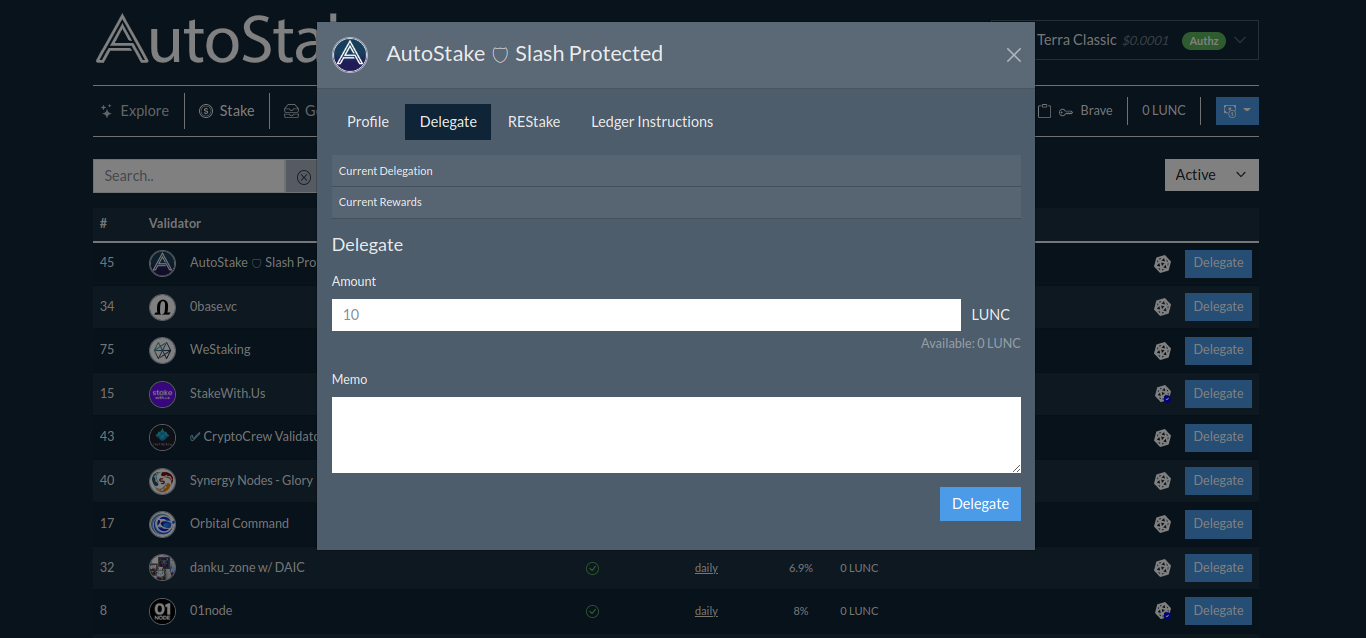 First, the browser
You will need to do this from a Chrome Browser, please download and install Chrome on your system.
Keplr the Interchain Wallet
You will need the defacto interchain wallet; Keplr this is currently the most used wallet for CosmosSDK chains. Please download the Keplr wallet; which you can find in the Chrome web browser store here: https://chrome.google.com Aftar that you will need to import your seed phrase into Keplr to be able to use our AutoStake features.
The Delegation
We can only AutoStake the rewards for the assets you have delegated to our validators only, head over to our web wallet frontend and select the network you wish to activate AutoStake.
Hit the light blue "Delegate" button to the right handside of the web page, this will bring up a modal with the "Delegate" tab selected by default.
Just underneath the "Amount" field you see the "Available: Y ASSET", feel free to click it to automatically select all tokens to delegate, however be sure to leave some to pay for fees!
Then hit the light blue "Delegate" button at the bottom right hand side of the modal popup to initiate Keplr to issue the delegation.
Enabling AutoStake
After the delegation transaction has been processed by the blockchain a new green "Enable" button will appear on our validator list press this button to initiate Keplr to grant our bot permission to AutoStake on your behalf.